eprolo
Regular price
Sale price
£11.50 GBP
Unit price
per
Sale
Sold out
Our Stainless Steel Shrimp Peeling Pliers are the perfect tool for removing the shell and deveining shrimp with ease. Made with high-quality stainless steel, these pliers are durable and rust-resistant, ensuring they will last for years to come.
The ergonomic handle provides a comfortable grip, allowing you to peel and devein shrimp quickly and efficiently. The sharp blades make removing the shells a breeze, and the built-in deveiner makes it easy to remove the vein from the shrimp.
Whether you're a professional chef or just love to cook at home, these Shrimp Peeling Pliers are a must-have for any kitchen. They are great for use in both fresh and saltwater, making them perfect for use in a variety of recipes.
Make your next seafood dish even better with our Stainless Steel Shrimp Peeling Pliers. Order yours today and experience the convenience and ease of peeling and deveining shrimp like a pro!
304 stainless steel shrimp peeler
Made of 304 stainless steel, durable for food contact
Every detail is strictly controlled for quality
Comprehensive analysis of product information
                              Product name: Shrimp peeler    Size: See the picture below      Material: 304 stainless steel    Weight: 45G (net weight)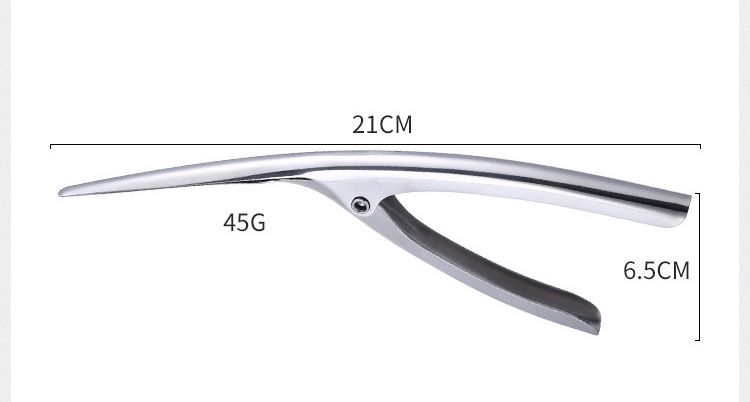 Comprehensive analysis how to use
01. Remove the shrimp head first, then insert the product from the shrimp head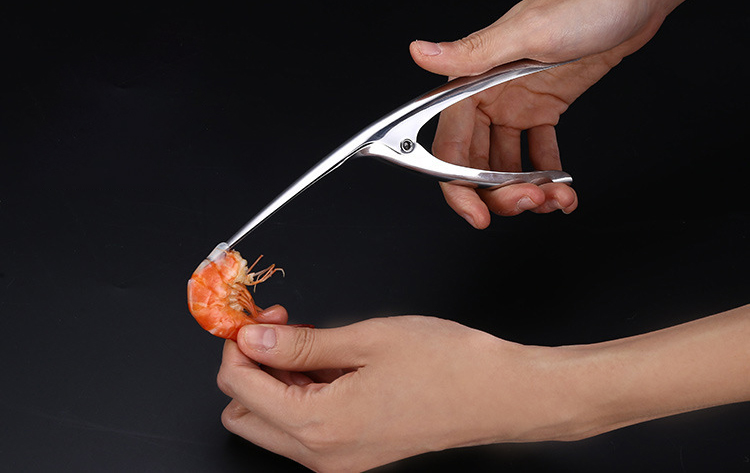 02. Insert the shrimp peeler into the middle of the shrimp shell and the meat until it reaches the bottom
03. Hold hands tightly, and the whole shrimp can be peeled off from the shrimp shell
Comprehensive analysis of product real shot
Product information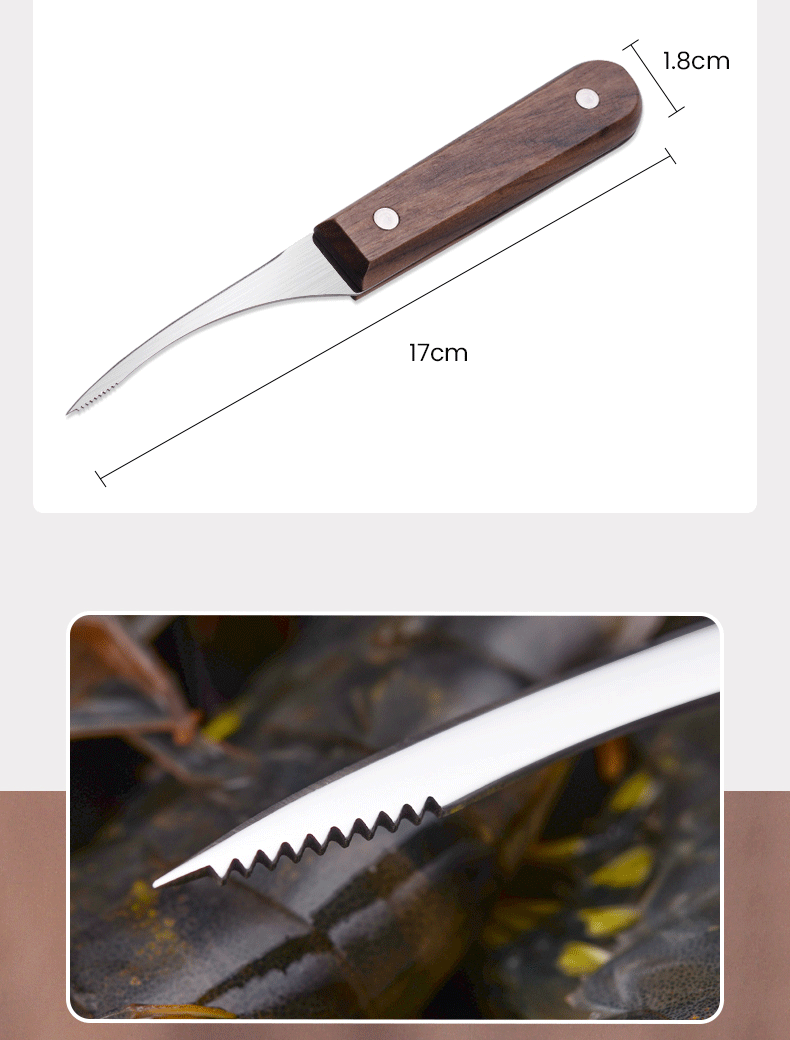 Share
View full details